More than 270 undergraduates will present their work at the Undergraduate Research & Creative Achievements Spring Forum on April 17, 2018.
Tommi White, had two big decisions figured out by a very young age: she wanted to pursue scientific research, and she wanted to do it at the University of Missouri. White achieved those goals and is now the director of MU's Electron Microscopy Core.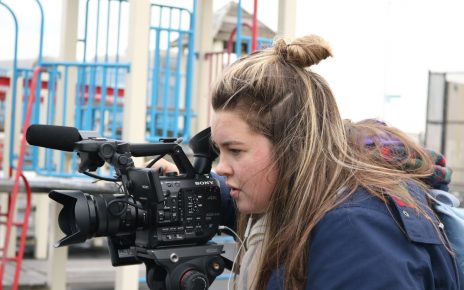 Senior Cassidy Minarik knows the struggle of finding a platform to display her art. So, when she found out about the Undergraduate Visual Art and Design Showcase, she saw it as a great opportunity to show off her creative works.
Senior Pierce Bloebaum will take his research to Washington, D.C., this month after being accepted to participate in the Research Experiences for Undergraduates Symposium.
Senior biological sciences major Alex McClelland sees a lot more than green leaves when looking at a plant; he sees a living, complex organism with habits and functions similar to those of a human being.
Our Undergraduate Research Workshop Series is back for another year! Workshops are held monthly on Mondays from 4-5 pm in 171 Bond Life Sciences Center. Check out the schedule below: …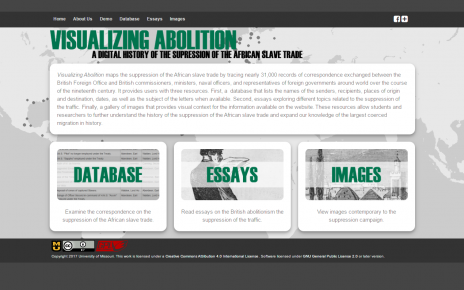 Visualizing Abolition maps the suppression of the African slave trade by following the correspondence exchanged between the British Foreign Office, British commissioners, minister, and naval officers, and representatives of foreign governments around the world in the 19th Century.
2017 Mark Twain Fellow Brendan Marsh will study at the University of Cambridge in England next fall.
Last spring, a group of MU undergraduate researchers started an after-school science program to engage local middle school students in science.
For senior art major Edward Henuber, history is interesting and inspirational. History influences his ideas and the process he uses to create his artwork.
n a recent study, researchers from the University of Missouri found a neurological relationship exists between religiosity— a disposition for spiritual experience and religious activity—and epilepsy.
Senior Kara Schulte will share her research with members of Congress at Posters on the Hill in Washington, D.C.
Loren Howard Senior Loren Howard has found a way to use her interest in theatre as a way to educate and empower students with special needs and learning disabilities. Howard, a special education and theater performance major, has always been interested…
Sociological research is often different than typical scientific research. It is more centered around interviews and people instead of being centered around a lab environment. Dr. Wayne Brekhus explains how his students conduct their research and how he guides them. …
Four students from MU's Initiative for Maximizing Student Diversity (IMSD) program were honored at the 2016 Annual Biomedical Research Conference for Minority Students