Linda Blockus
Director
Linda Blockus has worked at MU for more than 25 years and serves as the Director of the Office of Undergraduate Research. She earned a PhD in higher education from Mizzou with support areas in black studies and educational & counseling psychology. She earned her bachelor's degree in biology at Dartmouth College and a master's degree in educational leadership from Boston University. Dr. Blockus took a semester of agriculture courses at Ohio State University as an undergraduate and spent a year as a visiting graduate student at Stanford University. As an undergraduate she spent a summer at the Ohio Agriculture Research and Development Center in Wooster researching insect pests of woody ornamental plants (bushes and trees). She has worked as an academic administrator at Boston University and as an academic advisor at MU. During 2008-2009, she took a leave of absence from MU to serve as a fellow for the Center for Advancing Science and Engineering Capacity at AAAS in Washington, D.C. Dr. Blockus is a long-time member of the Council of Undergraduate Research (CUR), serving as a councilor for the At-Large Division (2002-2005) and a founding councilor of the Undergraduate Research Program Directors Division (2005-present). She served as the URPD Chair and on the CUR Executive Board (2009-2011) and is currently a member of the Student Programs Task Force. With CUR colleagues Susan Larson and Roger Rowlett, she co-authored Characteristics of Excellence in Undergraduate Research, which serves as a blueprint for institutions to create an environment supportive of the practice of undergraduate research.
Recent publications:
Blockus, L.  (March 2016).  "Strengthening Research Experiences for Undergraduate STEM Students:  The Co-Curricular Model of the Research Experience."  A commissioned paper for the National Academies of Sciences, Engineering, and Medicine, Strengthening Research Experiences for Undergraduate STEM Students Committee, Board on Science Education.
PDF
http://sites.nationalacademies.org/dbasse/bose/undergraduate-research-experiences-for-stem-students/
Rowlett, R.S., Blockus, L., and Larson, S.  2012.  Characteristics of Excellence in Undergraduate Research.  Council on Undergraduate Research.
https://www.cur.org/publications/publication_listings/coeur/
Kinkead, J., and Blockus, L. (Eds.).  2012. Undergraduate Research Offices and Programs:  Models and Practices.  Council on Undergraduate Research.
https://www.cur.org/publications/publication_listings/UROP/
Sarah Humfeld
Asst. Director
Sarah Humfeld serves as the Assistant Director of the Office of Undergraduate Research. Sarah has worked at the University of Missouri since 2003, as a science instructor (Honors College, Division of Biological Sciences, and School of Natural Resources), academic advisor, and research supervisor. Sarah earned her B.S. in Biology from Trinity University (San Antonio, TX) and her Ph.D. in Biological Sciences from Mizzou. She studied, with the help of undergraduate researchers, acoustic communication and evolution of mating behaviors in treefrogs. Sarah is the faculty advisor for the Mizzou Herpetology Club and the Mizzou Women in STEM. With her spouse and three kids, she enjoys riding the bike trails around Columbia, traveling to new and exotic locales, playing board games, and cooking. Collectively, her family observes the crazy behaviors of: 2 dogs, 5 chickens, innumerable fish, and 1 crested gecko.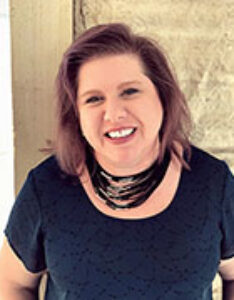 Heather Tearney
Operations Manager
Heather joined the Office of Undergraduate Research in June 2019. Having worked at University Stores (based in The Mizzou Store) for 15 years, she has a familiarity with the faculty and students on 5 UM Campuses. She received her Bachelor's Degree in Interdisciplinary Studies from Mizzou, having initially attending college at the University of Nevada, Las Vegas. She is an avid appreciator of art and enjoys attending and volunteering at the fairs, festivals and events that Columbia offers. Heather credits her love of reading and curious nature to her parents who made visiting museums, national parks, and historic sites a part of their livelihood. Her favorite book is Les Miserables by Victor Hugo.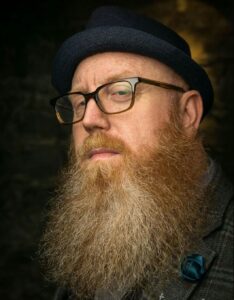 Brian Booton
IMSD-EXPRESS Undergraduate Director
Brian Booton serves as the Undergraduate Director for the University of Missouri's IMSD EXPRESS (Initiative for Maximizing Student Diversity – Exposure to Research for Science Students) Program funded by the National Institutes of Health via NIGMS. His wholistic intervention strategies draw upon his 25 years of higher education experience in positive coaching, academic advising, admissions, as well as new student orientation programs. Brian's passion and effectiveness for creating successful programs aimed at implementing inclusion and diversity initiatives is highly regarded by his students and colleagues. At MU, he has been awarded the Chancellor's Inclusive Excellence Award, the Division of Student Affairs Excellence in Education Award, and was named the MU NAACP Chapter's Booker T. Washington Organization Advisor of the Year among other awards. He is often asked to consult and present on his undergraduate Peer Mentoring training program. Brian has recently presented workshops at the Understanding Interventions that Broaden Participation in Research Careers Conference, as well as the Mentoring Institute's Annual Conference at the University of New Mexico.
Kristi Head
IMSD Office Support Assistant
Kristi earned her bachelor's degree in Communication Studies from Northwestern University and went on to work in the music business in New York City and Los Angeles.  She worked in artist management for several years, working with many major recording artists including TLC and Backstreet Boys.  She then came back home to Missouri and has worked in several different areas, including community adult & child education and for the US Census Bureau.  She lives in Holts Summit with her husband, daughter and dog where she enjoys music, books and going to concerts with her 13 year old daughter.