The Office of Undergraduate Research offers undergraduates the opportunity to present their student research and scholarly achievements to the Mizzou community multiple times each year.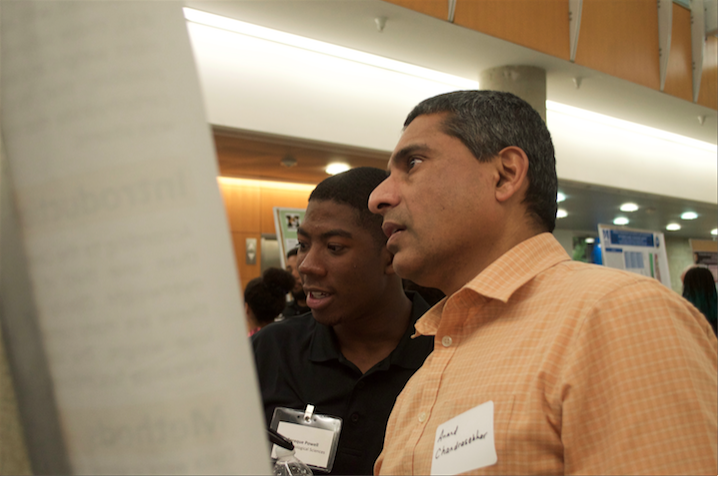 Spring & Fall Forum
At the Forum, all undergraduate students from any MU academic department are eligible to present their work. All student participants must have an MU faculty member of record.
Applications for the 2021 Spring Forum are due by Wednesday, March 24th.
Summer Forum
The 2020 Summer Forum will be an online exhibition to showcase the scholarship and creative activities of Mizzou students. Hosted in collaboration with the MU Libraries, the online format will allow for a robust and interactive display of your project! Visitors to the Forum (from Mizzou and the public), will be able to submit comments and questions, to which presenters will be able to respond. Digital presentation materials will be permanently archived by the MU Libraries, and should be considered an important part of your portfolio of undergraduate work.
To learn more about the application process, click 'Applying to the Forum'.
If you are interested in knowing more about the breadth of research and creative achievements represented, you may refer to the Forum Abstract Books from previous years.
2020 Summer Forum Abstract Book
2020 Spring Forum Abstract Book
2019 Summer Forum Abstract Book
2019 Spring Forum Abstract Book
2018 Summer Forum Abstract Book
2018 Spring Forum Abstract Book