Published on May 3, 2018
Updated on July 15, 2019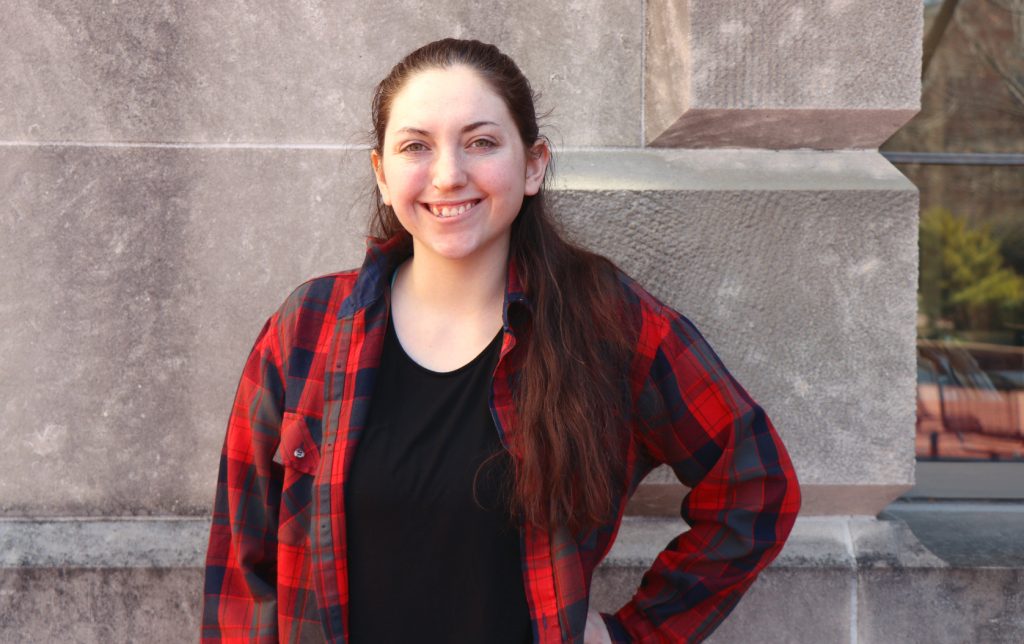 Every year, the competitive nationwide event Posters on the Hill, sponsored by the Council on Undergraduate Research, brings a select group of undergraduate students to Washington, D.C., to showcase their research on Capitol Hill. This year, more than 400 students applied, with only 60 selected to participate, including MU junior Sarah Gebken.
Gebken arrived at Mizzou with an interest in learning genome engineering. Starting in the lab as a freshman, Gebken got a jumpstart on a project that would normally be too large for an undergraduate to undertake. She decided to major in biological engineering in order to start the research she wanted to be doing as soon as possible.
"I found that, while biology was really cool, if you could take those biological concepts and somehow manipulate them to help the world, that would be much cooler," Gebken says.
During her senior year of high school, Gebken got involved with the Danforth Plant Science Center in St. Louis, Missouri, through her advanced placement biology class. As part of that class staff of the Danforth Center came in to speak about genetic engineering.
"It was super exciting to me that you could take a plant and completely modify it and make it look completely different or make it have better nutrients—something that could eventually help feed the world," Gebken says.
At MU, Gebken has been working with PhD student Makenzie Mabry to develop a CRISPR-Cas system for Brassica oleracea, an important economic crop consisting of vegetables like broccoli, cabbage, kale, cauliflower, Brussels sprouts and kohlrabi. CRISPR-Cas is essentially an adaptive immune system that allows for highly efficient alterations of genome expression.
The goal of Gebken's research is to be able to manipulate genes using the CRISPR-Cas system in this plant to verify that genes are doing what they think they are and, ultimately, to make better crops in the future.
According to Mabry, this is a major project that hasn't been done in their lab before.
"Sarah is a very motivated student," Mabry says. "Typically, this would be a graduate student type of project, but as Sarah had four years to work on it, we thought it might be possible. She has since become closer and closer to getting it to work in our lab."
Gebken was encouraged to apply for Posters on the Hill after participating in a similar statewide event, Undergraduate Research Day at the Capitol, in Jefferson City last year.
As a selected participant of Posters on the Hill, Gebken showcased her project to Congressional members and other government officials, met with state representatives and learned about advocacy for undergraduate research. Gebken spoke with representatives from the National Science Foundation, American Chemical Society, National Institutes of Health and Department of Education, and with a staff member from Missouri Senator Claire McCaskill's office about undergraduate research.
"It was exhilarating to talk to all of these people who showed an interest in my research and the impact it had had on me as a student and person," Gebken says.
After graduating, Gebken plans to pursue her PhD and shift her research to focus more on gene therapy.