Published on May 2, 2016
Updated on May 20, 2016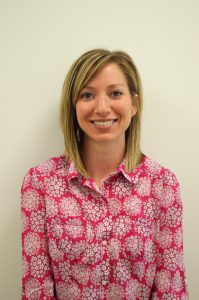 Abby Isabelle is a senior Communication Science and Disorders major originally from Lufkin, Texas. After working in agriculture and wildlife for a few years, she chose to come back to school and pursue a new career path.
"I decided to go to MU because I wanted to make a career change and the University has a great reputation. I met with the faculty in my department prior to enrolling, and I was encouraged because they were very supportive," Isabelle said.
Isabelle realized that what she really wanted to do was work with people, and she couldn't get that experience in her original field. Through volunteering with her church at nursing home facilities for the elderly, she discovered her true passion.
"Many of the people I visited had experienced neurological injuries, such as a stroke, or had another type of neurological impairment," Isabelle said.
"I saw how hard it was for them to communicate with their family members and with me and that is when I started thinking about being in this field and how rewarding it would be to help people with something as basic as communication: a part of life that I used to take for granted."
After she returned to school, Isabelle knew that she wanted to get involved with research so that she could see first-hand how research can be used to inform the content she learned in her courses and also how the things she was learning in class could be applied to the research realm and the clinical world.
She was particularly interested in a neuroscience class, so her professor put her in touch with her current faculty mentor, Dr. Mili Kuruvilla-Dugdale.
As soon as she began working in Dr. Kuruvilla-Dugdale's lab, she was able to start fulfilling her desire to work with people who have speech disorders.
"I assisted in the whole process of collecting speech data. I thought it was really neat that right off the bat I was able to interact with people and be involved in the research  process," Isabelle said.
Isabelle is involved with research that focuses on speech disorders in people with ALS with an emphasis on evaluating the effects of clinical speech treatment techniques on articulatory motor control. The ultimate aim of this research is to help improve and maintain speech intelligibility for those with progressive speech loss due to ALS and Parkinson's. She will present her research at the Undergraduate Research and Creative Achievements Forum on April 26.
Isabelle thinks it's important for people to realize that clinical research can fill gaps in knowledge that in the long-term will lead to improvements in assessment and treatment that can help reduce the burden of communication disorders.
"When I first started in this field, I kept hearing that there's a need for more research, probably because people aren't aware of all of the opportunities and all the needs that exist," Isabelle said.
As a student in the health professions, Isabelle realized that research in her field could significantly help improve the lives of people with communication disorders.
"There is such a need, especially in the health professions, because you're making a big difference in the lives of people that have different types of disorders and impairments," Isabelle said.
Isabelle sees her own research being able to make a difference for the people with ALS that she works with, and hopes that she'll be able to improve their quality of life.
"Unfortunately ALS is a progressive disease and speech declines rapidly,  but if we can give them a mechanism to improve or maintain their intelligibility for a longer period, they'll be able to communicate better and also participate in treatment and health care decisions," Isabelle said.
Not only does she see her research making a difference in the lives of people, it also helps her understand and apply her coursework.
"After working in Dr. Kuruvilla's lab,  I have a better understanding of the field in general and also of the information that I am learning  in my courses … everything starts coming together when you are aware of  the research process behind  the information, particularly clinical disorders, assessment, and treatment that we learn about in class ," Isabelle said.
Isabelle recommends that undergraduate researchers make the most of their experience, even if it's just taking advantage of the learning process.
"I would say take advantage of every opportunity that you can. Whether it's conference presentations, manuscripts, or submitting proposals for different awards or grants," Isabelle said.
"Even if you don't receive them, the process of designing a study and writing a proposal is a great learning experience."
Upon graduation, Isabelle will move on to attend graduate school at MU and then hopes to pursue a career as a speech language pathologist in a rehabilitation facility.